Corinne Mui
Corinne Mui is an award-winning wine & sake educator, writer and consultant. She holds a WSET Level 4 Diploma and has over 15 years' experience in specialist wine teaching for luxury hotels, casinos, airlines and wine traders. She is also one of the WSET certified educator training programme assessors in Asia.

Corinne gained valuable wine-making experience by working at the world-famous Henschke winery in Eden Valley, Australia. She has also made sake vintages at various sake breweries in Japan's Niigata, Yamanashi and Ehime prefectures and the Kansai region.

Corinne was inducted as the prestige Sake Samurai and VDP Ambassador in 2019. Prior to that, in 2018 she became the first person of Asian descent to be named "Sake Ambassador" by the Sake Sommelier Association in London. Wines of Germany also awarded her the title of "2017 Best Educator of the Year" in recognition of her remarkable achievements in German wine education in Hong Kong and China.

Corinne has appeared as guest wine and sake expert on television and radio programmes in Hong Kong and China. Her expertise in wine has also been sought for a popular Hong Kong television drama. She is also a regular contributor for publications including Winenow and WINE magazines.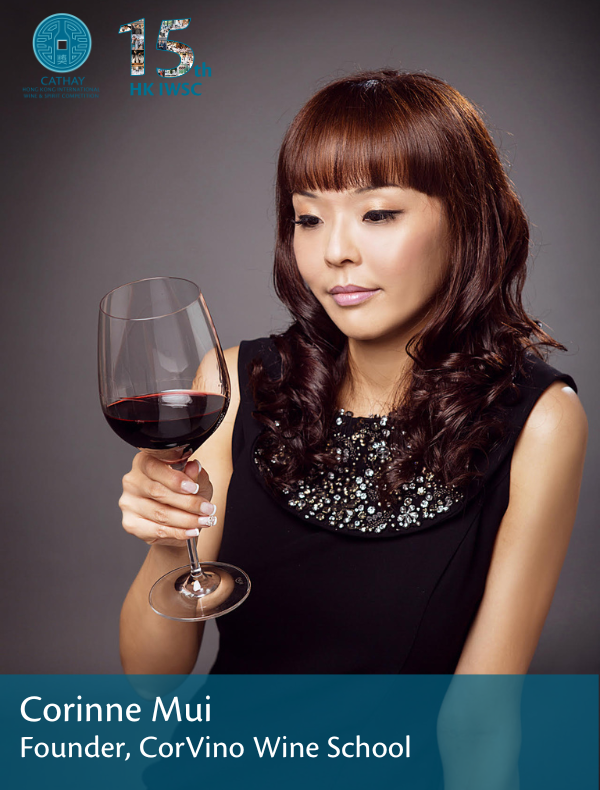 "I hope to share my experiences to the judging panel and help to provide a good wine and sake quality guideline reference to consumers.

I am excited to participate the Asian food and wine pairing judging, something unique to this competition."