[2019] Timothy Goh
Timothy Goh is the Director of Sales at Vinum Fine Wines. Goh's love affair with wine started back in 2003, when he joined Raffles Hotel as a Commis Sommelier. In 2010, he became the first Asian sommelier to be inducted into the very prestigious Associazione delle Sommellerie Professionale Italiana (ASPI). Goh has many accolades under his belt including World Gourmet Summit and the SHATEC-Austrade Education Award (2002), the Bodega Torres Scholarship (2004), the World Gourmet Summit's Sommelier of the Year award for three consecutive years (2008 to 2010), and Restaurant Manager of the Year (2009 and 2010). Since 2013, he has straddled between Vinum Fine Wines, an established wine merchant, managing the Singapore's sales team and the inaugural expansion into the whisky business with the new retail, The Whisky Library in Singapore. Timothy has also been judging at The Business Times Wine Challenge since 2013 and Tower Club Wine Awards organised by The Wine Review.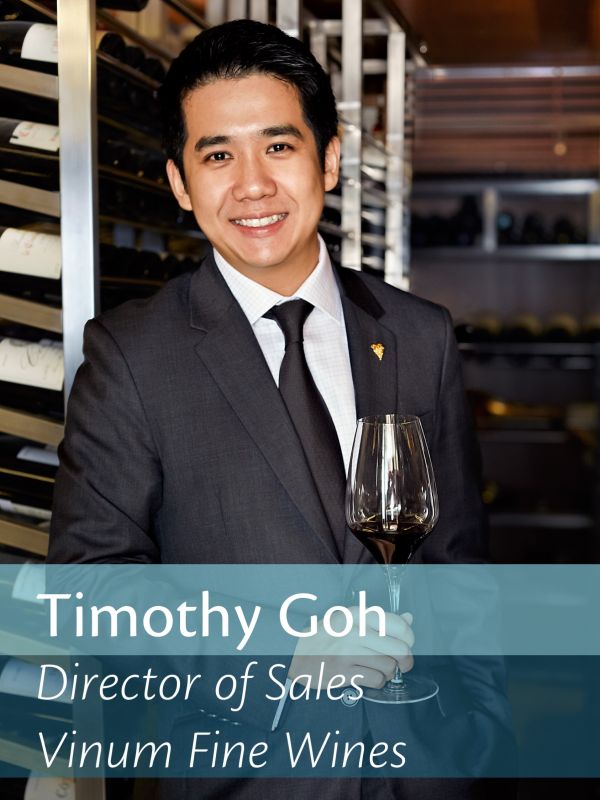 "Through my line of work, we're constantly looking out for great value and quality in wines from lesser known region. With a similar approach I hope I can bring forth this same ability."

"My favorite part of HK IWSC is the judging itself primarlly. It is a real honour to be in front of some many wines and styles all at th same time, and putting your tasting skills to test!"

"The HK IWSC stands for quality assurance for wine lovers."