Paul Sargent
Paul has an extensive background in hotels and the wine industry Hong Kong, and with his interest in wine obtained a Certified Sommelier qualification and WSET levels 2 and 3 qualifications. Paul had recently worked with internationally acclaimed wine critic James Suckling and previously worked at wine distributors Links Concept and Treasury Wine Estates. He had recently opened his own online wine store, the 100 Points Trading Company.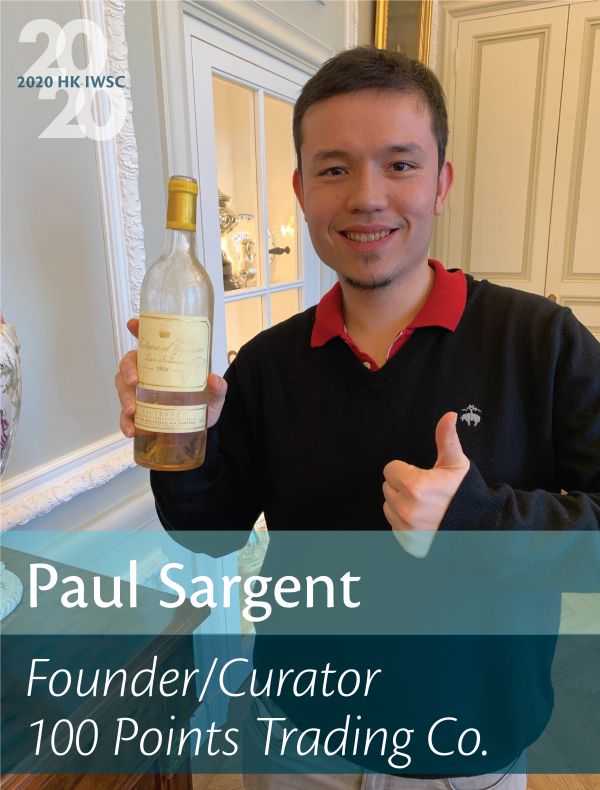 "I aim to bring a fresh and unique perspective on wines to the judging panel having a unique background driven by hospitality and different areas of the wine trade."

"I look forward to the whole experience as I've spent the last 2 years on the other side of the tasting table! Also I would love to connect with the other judges and industry friends both familiar and new faces."