Cecilia Wong
Cecilia Wong is the TV host of VIU TV weekly Wine & Spirits Talk Show "Night Talk – Chit Chat Drink" and the winner of Cathay Pacific Hong Kong International Wine & Spirits Competition 2019- the Communicator of the Year. She is a certified Whisky Ambassador and Champagne Officier of Ordre des Coteaux de Champagne. She is currently a WSET Diploma candidate after attaining WSET advanced certificate in wine (Level 3) as well as WSET Level 3 in Sake. She is also an official wine judge of Hong Kong Wine Judges Association, Vice President of Wine & Spirits Identification & Certification and Judging Committee of Hong Kong General Chamber of Wine & Spirits and committee of Hong Kong Wine & Spirits Writers Association. Her passion in whisky and wine leads her to become a whisky columnist, wine specialist and blogger and TV host. She likes to travel to whisky distilleries or wineries and discover more interesting whiskies and wines from around the world. She has her own wine & spirits page – CC Wine Voyage – on Facebook, Instagram, YouTube, WeChat and Weibo.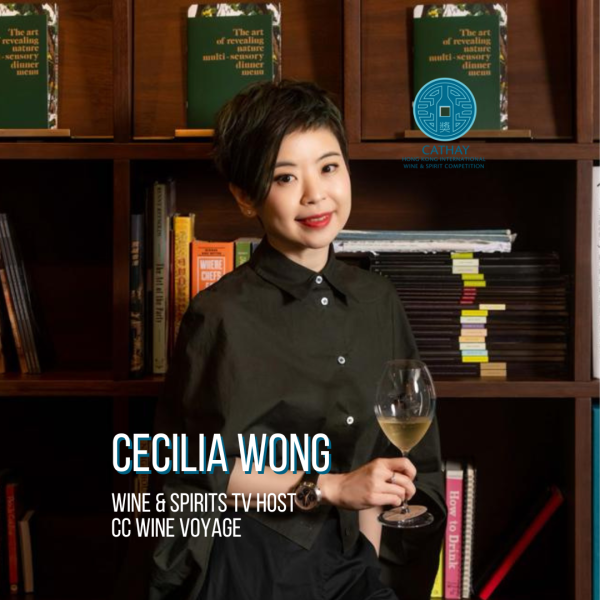 "It will be wonderful to introduce more value for money wines / hidden gems to wine lovers via our judging.

My favourite part of judging in HK IWSC is the food and wine pairing session. It's related to our daily pairing and fun to explore more choices.

I am looking forward to meeting other experts. "