[2018] Subhash Arora
Founder President of the Indian Wine Academy and Delhi Wine Club and Editor of the weekly e-Newsletter delWine that goes to 32,000 readers in 70 countries. A wine journalist known for bold and objective reporting, he is an electrical engineer from IIT Delhi and an IT entrepreneur with post-graduate degrees in the USA. He now focuses on promoting health benefits of wine in moderation and wine culture in India. He is a tireless promoter, consultant, educator and prolific writer, author and an international judge with 50 competitions to his credit. His award-winning website indianwineacademy.com is a reference point for the Indian market. He was knighted by the Italian government in 2009 and awarded a Medal of Merit by OIV in 2013-the only Indian chosen for this honour.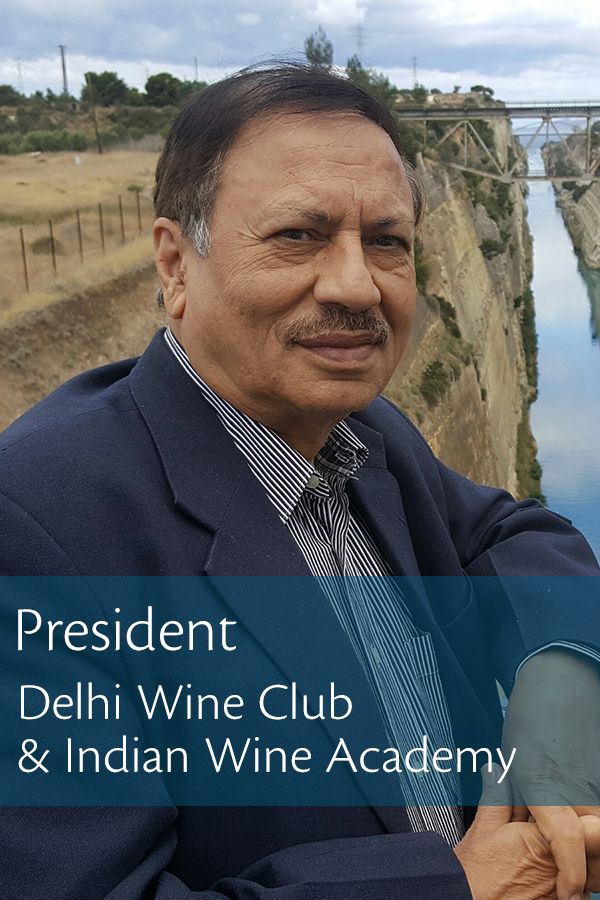 "I hope to contribute my experience of judging in 50 international wine competitions, an Indian palate and a wine connoisseur's perspective to the competition."

"My favorite part of judging is the Food and Wine pairing and the opportunity to discuss the results with panel members before posting and tweaking if required and re-tasting the wines if there is a significant variation. When we are judging, the wines not only make us judges but also lawyers representing them! It is also a learning experience where you gain from others' experience. The consumer event Test your Palate is a unique concept that lets us interact with the local consumers and also taste different wines tasted by other panels."

"The HKIWSC provides an assurance that the judges have Asian and not western palates which could be vastly different. Thus the medals can be more meaningful to the customer looking at the sticker on the bottle. The competition is very professional, where the scores are checked both manually and on the computer and the results scrutinized by an independent audit firm with no interference. The storage of bottles in the backroom which is out of bounds to judges is excellent as is completely 'blind'. The level of integrity in the results is extremely high. The medals can thus help the consumer in wine selection in a very meaningful manner."