Lillian Haynes*
Lillian Haynes is the Founder of Northeast Wines & Spirits Ltd. Established in 1993, it was first company to bring a wide range of New Zealand wine to Hong Kong and to focus on New World wine. To this date, the company is still primarily a New World wine importer although also representing a selection of Spanish and French wine/champagne, Spirits and Beer. Wine Business International - Who's Who in Hong Kong awarded the company 'Best Wholesaler & Best Specialist Importer' in 2007. Over the years, Lillian has visited most of the wineries the company represents.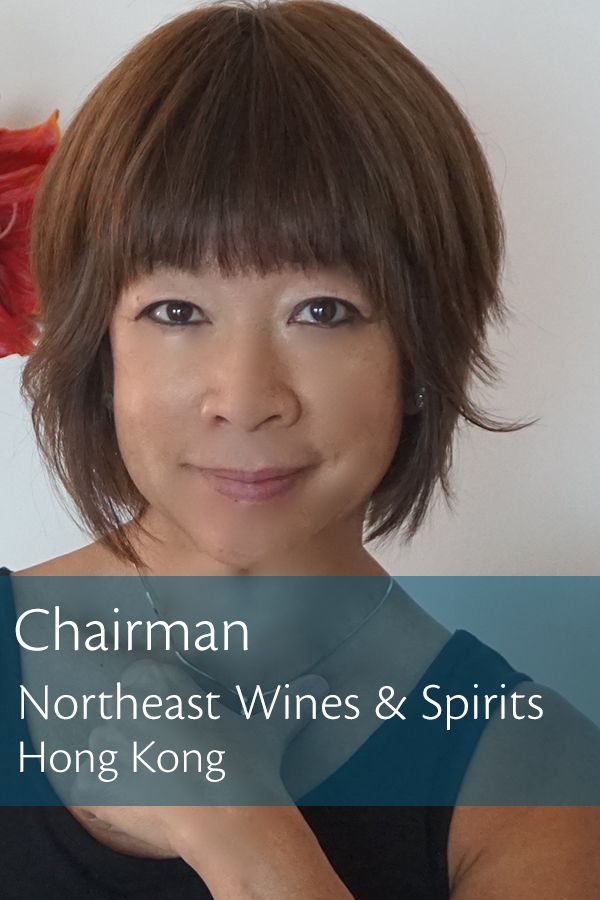 "Being a food lover and with over 20 years of wine drinking experience, I believe I have developed a great Asian palate. I look forward to tasting some unusual blends and discovering new gems from Asia."

"HKIWSC is one of the most prestigious wine & spirits competitions in HK. Although the quality of a wine should not be judged by the awards it won, the accolades do help."