[2018] Jay Khan
| | |
| --- | --- |
| Speciality | Spirits |
| From | Hong Kong |
| Company | COA |
| Position | Head Mixologist / Founder |
| Facebook | jay.wkskhan |
| Instagram | jaykhan313 |
Awarded Hong Kong Bartender of the year 2018 by The Bar Awards, and thereafter winning the ultimate bartender of the year 2018 in Singapore organized by "Bartender Invitational" competing against top contenders from around Asia crowned bartender of the year from the same year. Jay Khan is an esteemed cocktail bar veteran with over 13 years of experience in beverage industry. He is widely known as an agave spirit enthusiast.

Jay's passion for cocktails, agave spirits and service industry has led him to open his own bar COA which has also won many accolades and most notably as the Highest New Entry and ranking at no.12 in the Asia's 50 best bars 2019.

As a passionate bar owner and bartender, Jay travels regularly to Mexico, and around the world to keep him on top of the game and fuel himself with inspirations to bring new ideas to the Hong Kong bar scene. With over a decade experience, Jay has made an impressive reputation for himself working in some of the finest cocktail bars and hotels throughout his career.

Jay's passion for beverage industry soared after his stint behind the bars in Melbourne between 2008 and 2010. Upon his return to HK, Jay led the bar team at the then newly opened Lily & Bloom in 2010. Over the years, he emerged himself into various acclaimed bar projects from The Macallan Bar in Galaxy Macau overseeing 500+ prestigious spirit brands and to the recently opened Dr. Ferns Gin Parlour.

Jay is regularly invited at esteemed spirit judging competitions as a judging panelist such as the Hong Kong International Wine & Spirits Competitions. He was also a brand ambassador for Rémy Cointreau (Hong Kong & Macau) before he opened his own bar.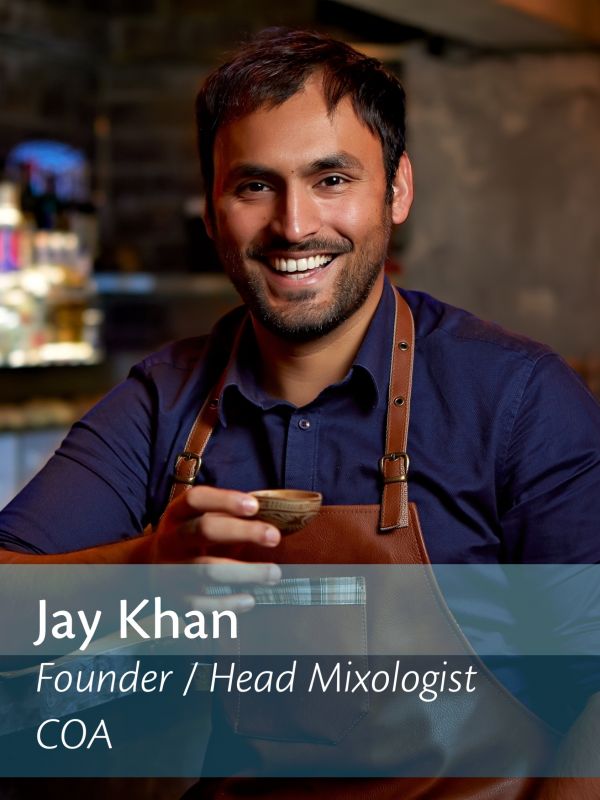 "With my experience, knowledge and tasting of various spirits beside whisky and other brown spirits throughout my bar career. I have vast knowledge of agave spirits such as tequila, mezcal and raicilla.

I'm looking forward to tasting the diverse range of products and meeting the passionate makers of the products and other judges.

Asia is a big market for wine and spirits. How Asians perceive flavors is essential for the industry. It also shows Asia has the potential to compete with other major wine and spirit markets.
"