Asian Food Pairing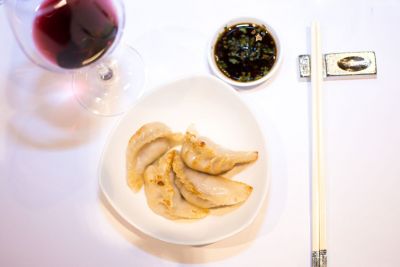 The only international wine competition to offer a full program of Asian food and wine pairing awards, including sake
10 dishes from across Asia in 2018. See tips on which wines and sake to enter with which dishes
Unique PR and exposure opportunities for winners throughout the year
Winners published in leading "foodie" guides in Asia
10 of the most popular Asian dishes from the last 10 years of HKIWSC are brought back for 2018 HKIWSC, including Chinese, Japanese, Indian, Malaysian/Singapore, and Thailand
A unique opportunity to win medals and showcase your wines and sake to Asia's thriving dining scene. A brief description of each dish are given below, along with some wine pairing "tips" – note these are just suggestions!
Competition Director Debra Meiburg MW explains, "the Asian food and wine pairing is often the most interesting category to judge, as it always throws up some surprising matches… It has really shifted pre-conceived notions about what wines and sake matches best with Asian cuisine."
The judging of the Asian Food & Wine Pairing category (which inludes sake) follows the same format as the wine and spirit categories.
Key
Celebration - A celebratory dish
Classic - A traditional dish
Lifestyle – An everyday dish
International – An internationally-renowned dish
CHINESE / JAPANESE / INDIAN / MALAYSIAN / THAI

A) CHINESE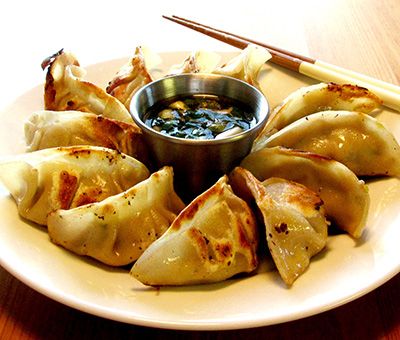 Jiaozi (Pork Dumplings)
[Category: Chinese New Year and Lifestyle]
The Jiaozi is a dumpling made with minced meat (usually pork) and a vegetable filling wrapped into a thinly-rolled piece of dough, which is then sealed by pressing the edges together to resemble a golden ingot. The dumplings can be wok fried or served in a stock broth.
Crispy whites with ceratian creaminess, or a light/medium bodied red will embrace the flavor and texture. Avoid any excessively perfumed wine which may overwhelm the delicacy of the dish.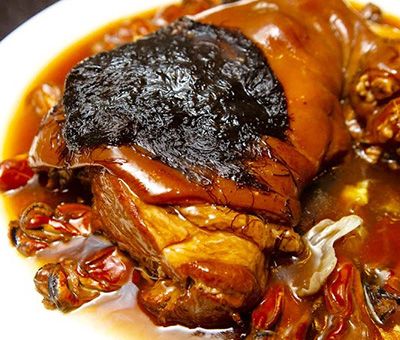 Braised Pig's Knuckle with Dried Oysters and Sea Moss
[Category: Chinese New Year]
This traditional Chinese New Year dish is rich in symbolism. Playing on the sound of the Chinese words for dried oysters and sea moss, the words sound like "good business" and "good fortune" while the pig's knuckle is a symbol of good luck.
The minerality of wine is the key of the pairing, which works well with the soy-based dressing of the dish. Any wine with a round and mineral finish will be ideal to match with the dish, so as to celebrate the tenderness of the slow-cooked knuckle.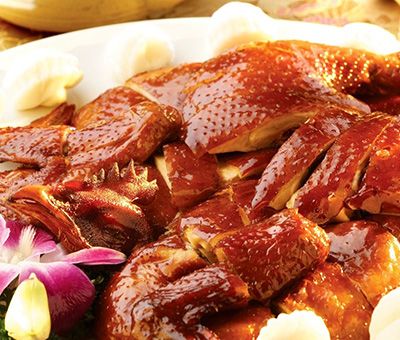 Crispy Chicken
[Category: Celebration]
A classic Cantonese favourite at Chinese weddings and banquets. The chicken is fried until the skin is crispy and yet the meat is tender and juicy. An optional dip made with five-spice powder and salt adds a delicious savory taste.
A full-flavoured wine with fruit power will be an ideal match for this dish. Remember not to overpower the delicacy of the chicken.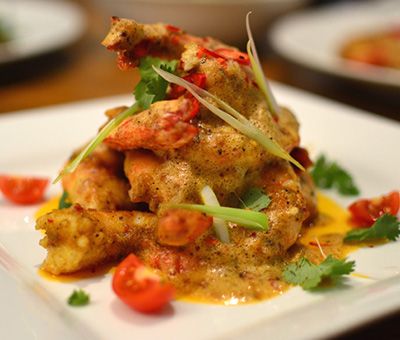 Golden Prawns in Salted Egg Yolk
[Category: Celebration / Classic]
King prawns are pan fried until golden in a rich salted egg yolk sauce. The prawns may be cooked with or without the shell and both styles are equally delicious.
Ripe, fruity wines with mild acidity can handle the richness of the egg yolk without losing the freshness of the prawns.
B) JAPANESE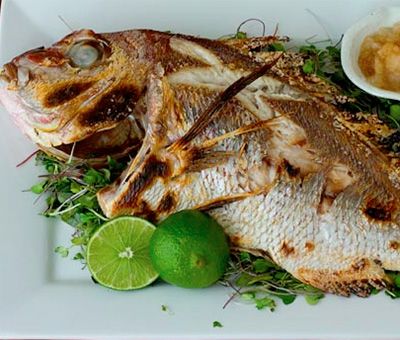 Japanese Sea-Salt Grilled Red Snapper
[Category: Japanese New Year "Oshogatsu" and Celebration]
Grilled Red Snapper is one of the traditional Japanese New Year foods. Tai, or red snapper, is the "king of fish" and one of the stars of the New Year feast. The fish is salt-grilled with the bones intact for added succulence and flavour.
Minerality is the key to this pairing to enhance the umami flavour of the fish and to bring out the fruit of the wine. Whites are not the only option to go with fish. Light to medium reds with soft/matured tannins will work well when soy sauce is applied.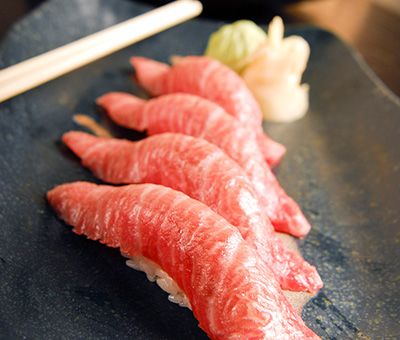 Otoro Sushi
[Category: Celebration / International]
Sushi is regarded a celebratory food in Japan and most holidays. During Japanese new year, the Japanese enjoy Otoro Sushi, where you feast on the most valued part of the tuna belly.
Crispy wines with fruit power will enhance the flavour of the fatty tuna and clean the palate perfectly afterwards.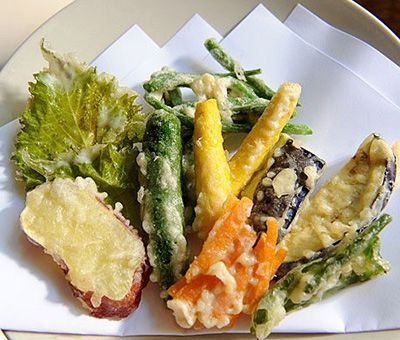 Vegetable Tempura
[Category: Celebration / International]
Tempura is a Japanese dish where seafood or vegetables are coated in a thin batter and deep fried. Vegetables include Japanese sweet potato, Kabocha squash, lotus root, mushrooms and shiso leaf. Served with a tentsuyu dipping sauce made from dashi soup stock, mirin and soy sauce.
The earthy nature root vegetables commonly used for Tempura require some matured or even acquired-taste wines with body to pair with this dish.
C) INDIAN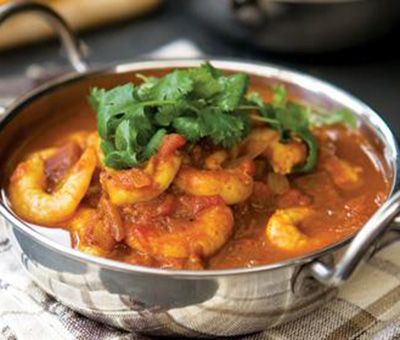 Prawn Vindaloo
[Category: Celebration / Classic]
A popular Goan dish of Portuguese origin. The original dish consisted of meat marinated in wine or wine vinegar (the "vin") with lots of garlic. The "indianized" dish adapted by Goan cooks uses palm vinegar for the wine with the addition of red chilli pepper and spices. Vindaloo is one of the spiciest dishes in Indian cuisine.
There is no better foil than a little bit of sweet taste for the pungent spices. Try to match it with wines that contain a slightly higher level of residual sugar.
D) MALAYSIAN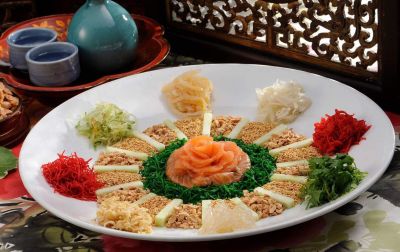 Lo-Hei Yu Sheng (Raw Fish Salad)
[Category: Chinese New Year]
The Chiuchow-style salad, popular in Malaysia and Singapore, comprises raw vegetables and raw fish slices and is topped with plum sauce, five-spice powder and sesame oil. Consumption of the dish involves gathering around the dish to "toss" up the ingredients to bring good fortune.
As Yu Sheng is the "starter" of any Chinese New Year meal, a nice bubbly or refreshing white or rosé will go well with this dish.
[Photo & recipe credit: Oversea Restaurant, Malaysia]
E) THAI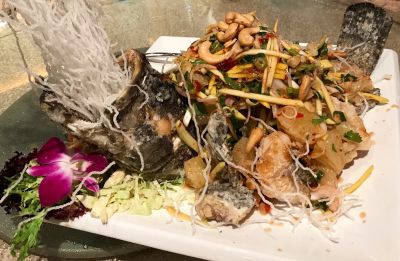 Crispy Thai Fried Fish
[Category: Celebration / Classic]
A stunning dish for Thai banquets, the fish is served whole. The crunch of the crispy skin is wonderfully contrasted to the delicate flesh of the sea bass or garoupa. Served in a sweet and sour sauce made from lime, lemongrass, green mango & pomelo.
An aromatic, fruity and round white or a bright, zesty and low tannins red will embrace the multitude flavors of this dish.
[Photo credit: Siam Garden Thai Restaurant, Hong Kong]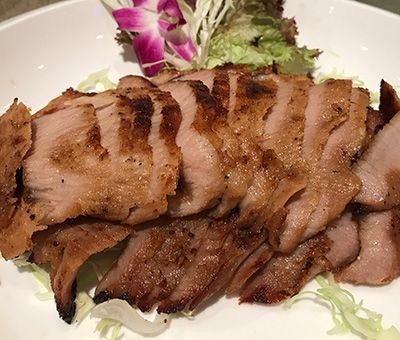 Ko Mu Yang (Grilled Pork Neck with Spicy Tamarind Sauce)
[Category: Celebration / International]
The pork neck is a prime cut of meat that is marinated and grilled until golden on the outside and tender inside. It is paired with a tart and spicy tamarind and fish dipping sauce.
A light and mineral white with body or a middle-weight and savory red will go well with the dish.
[Photo credit: Siam Garden Thai Restaurant, Hong Kong]
What our judges say about Food & Wine Pairings…
"Judging the Asian food and wine pairing awards is particularly meaningful to me as it connects well to the broader food-first wine-second population. … Asians love food, and a wine competition that includes a food and wine pairing award makes me more relevant and applicable to the local markets."
Anty Fung
General Manager
Hip Cellar
Hong Kong
"While there is well-established culture in western cuisine and wine pairing, the Food & Wine Pairing category inspires people to think about local style matching."
Matt Hui
Senior Educator
Sommelier
Hong Kong
"The food and wine judging is definitely a highlight – seeing what challenges the kitchen has cooked up each year and what wines have been submitted almost always yields some startling pairing surprises!"
Sarah Heller
Proprietor Heller Beverage Advisory
Hong Kong
"As probably the only international wine competition to organise pairing of wines with a variety of Asian and Indian foods, this is an incredibly fascinating and relevant feature of the HKIWSC as more and more consumers wish to be better enlightened on this aspect of wine appreciation."
Sonal Holland MW
Founder & Director
SOHO Wine Club & Sonal Holland Wine Academy
Mumbai, India